Welcome to MusIQ Club!
Toronto Durham York
Important update!

Ir order to register successfully with us, please read the following relevant information by clicking the button below:

We hope to see you in this upcoming Fall Term!

Starting the week of Sept. 28th

Ontario reopening

The fight against COVID-19 is far from over, and in this back to school we have to make sure we take all precautions at our reach.

Stay attentive to official news and info about this pandemic by clicking the following link:
Let's get in touch!

If we haven't yet oficially met, send us a message so we can reach out to your student body association soon.
Back to school

If you're worried about the measures and precautions we'll take to guarantee everyone a safe return to classes in MusIQ Club, click the link below for relevant information:
MusIQ Club stands out with the ADVENTUS advantage!
MusIQ Club is an enriched group music program that provides families convenient access to a comprehensive, affordable and fun instrumental music and piano education. The amazing and creative software created by our developers, Adventus Inc. gives our teachers the advantage by allowing us to be mobile! Our music labs allow for the Club to take place anywhere with tables and a power outlet (schools, daycares, community centers, music studios, seniors centers, etc...).
Hosts do not require special equipment. Furthermore, the diversity our program brings allows for students of various levels to participate at the same time. Participants are assigned a specific computer and can progress at their own individualized pace.

MusIQ success begins here!
Students of all ages
can learn the language of music and develop real performance skills, progressing from level to level each term. Once a student finishes a term, should they choose to re-register, they'll simply continue from the level at which they finished the previous term.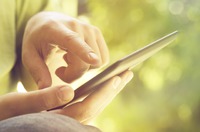 Our Experienced Instructors
work with students to gauge and hold their interest, provide them with music applicable to their level. Their progress is measured using individualized program objectives and student-by-student tracking. Parents are provided a written or electronic assessment at the end of each school year.

Our Program Director
works alongside all interested parties by managing registration and ensuring quality program execution. She communicates with qualified instructors, participating school principals and board entitites as well as our families so that programs can be up and running in a matter or a week or two depending.
Exceptional value for families
Parents can appreciate:

Convenience → Classes that take place at their child's school

Affordablilty → Exceptionally lower cost versus private lessons

Outcomes → Proven method of learning and regular evaluations

Alternatives to video games → Animated lessons and games

Kids will appreciate:
Immediate feeback from the interactive animation.
Having results they can be proud of, achieving real progress and receiving twice-yearly assessments.

Challenging and fun activities from friendly in-class competitions and games
Dozens of satisfied students
Here's what some of our families have to say about our program and its impact!
"Finally I can play all the songs I wanted! Awesome lessons!"
"Classes are fun and exciting, and it's nice to know some of my friends from class are also here!"
"Margaret had such a wonderful time at her recital. She enjoys playing piano and having you as her teacher!"
Want to HOST our Club? Try us out!

If you have a venue such as a daycare or camp, seniors or community center, getting our Club started is a phone call away. Call our Program Director at 289-988-3622 today! Speak with your elementary school's principal or parent council representative about having us over to hold 2 lunch-hour 30-minute trial classes at your school FREE OF CHARGE! Click the "REGISTER TODAY" tab or email us today, 1musiqclub@gmail.com
Note well: Price inquiries will not be provided up front over the phone or by email will not be addressed without discussing the details of the community you wish us to accommodate or meeting to experience our software firsthand.
Find us on social medias as MusIQ Club GTA !